Today is my Whole30 Day 7, obesity and I really like this program (minus my lack of Starbucks). This past work week I ate a lot of leftovers from Day 1, discount Day 2 and Day 3 with a few new additions: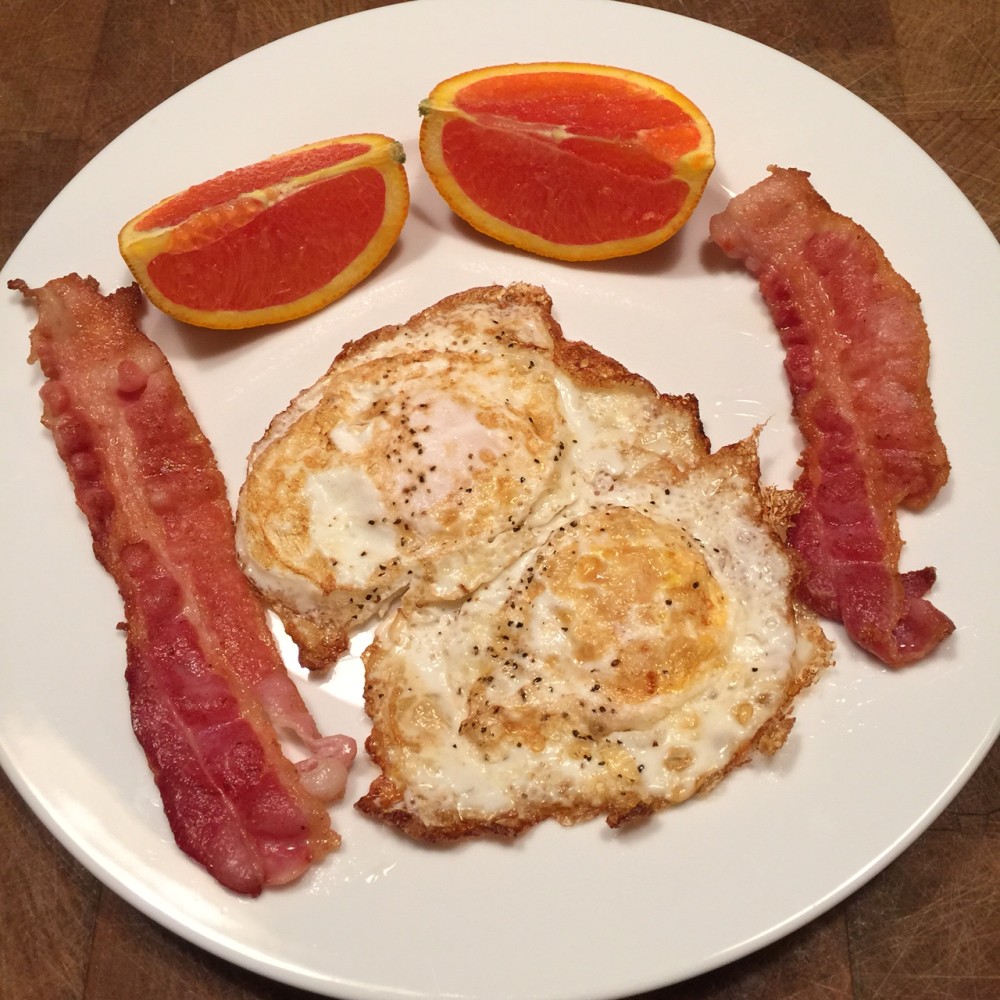 Most mornings I ate the leftover fritatta, unhealthy but this morning (since it's a snow day and didn't have to rush off to the office), I made bacon and eggs and served it with half a Cara Cara orange.
At work, I took apples and almond butter or carrots and guacamole for a snack. Yesterday, however, I packed a Yumbox full of Whole30 approved treats that I picked up at Little Rock's new Natural Grocer.
I had Epic Chicken Bits, dried mango, dried cinnamon apples, sliced green apple, spicy pumpkin seeds and lime flavored La Croix. (I like this whole green vibe too.) Good thing I had these provisions since it was "Donut Thursday" at the office. 😉
Dinners this week were really good!
One night I made this juicy steak topped with garlic and shallots served with zoodles and baked potato wedges. And my dog was so happy to eat the extra fat off my steak.
Last night I made burgers seasoned with Magic Mushroom Powder and red bell pepper. I served it on a bed of spinach with a little drizzle of olive oil and balsamic, then topped it with grilled onions. OMG — I'll do this one again soon!
One thing I had this week that I didn't like so much was an Epic Pulled Pork Pineapple Bar. It was okay, but I probably won't buy it again. I really like the Epic Chicken Bits though.
I also ate a couple of Whole30 approved Lara bars: Cashew Cookie and Pecan Pie.
I've been so busy this week that I've neglected to drink enough water. That's my goal for the coming week — to drink at least 80 oz of water a day.
Tonight Anthony and I are going to our monthly supper club. My sweet friend Micaiah is cooking a gluten-free/paleo-friendly meal just for me and Krecia (who is gluten intolerant). Instead of wine, I'm taking a bottle of sparkling water.
[The following contains affiliate links. If you buy through one of these links, I will earn a small commission, but your price is unchanged.]
This weekend I'll meal plan for the coming week. I found this great company that does all that planning and shopping list work for you: PaleoPlan. You should check them out!

PaleoFit Monthly Plan $9.99 at PaleoPlan.com – Try 14 Day Risk-Free Trial NOW!