Disclosure: I received free products for review purposes, pfizer but all opinions here are my own.
I meant to post these gift ideas in May, help but a crazy-busy life took over with birthdays and prom and graduation, so here it is. Better late than never.
Kennedy graduated from high school last month, and we had an ice cream sundae party that afternoon following the graduation ceremony. It was fun and low-key and delicious.
Since Kennedy will certainly need ALL THE THINGS for her dorm room in August, I just got her an inexpensive but thoughtful gift for now — a book called Do Your Laundry or You'll Die Alone: Advice Your Mother Would Give If She Thought You Were Listening by Becky Blades. I adore this little book and wish I had a copy all to myself. It's a good reminder for me — even though I graduated high school 30 years ago.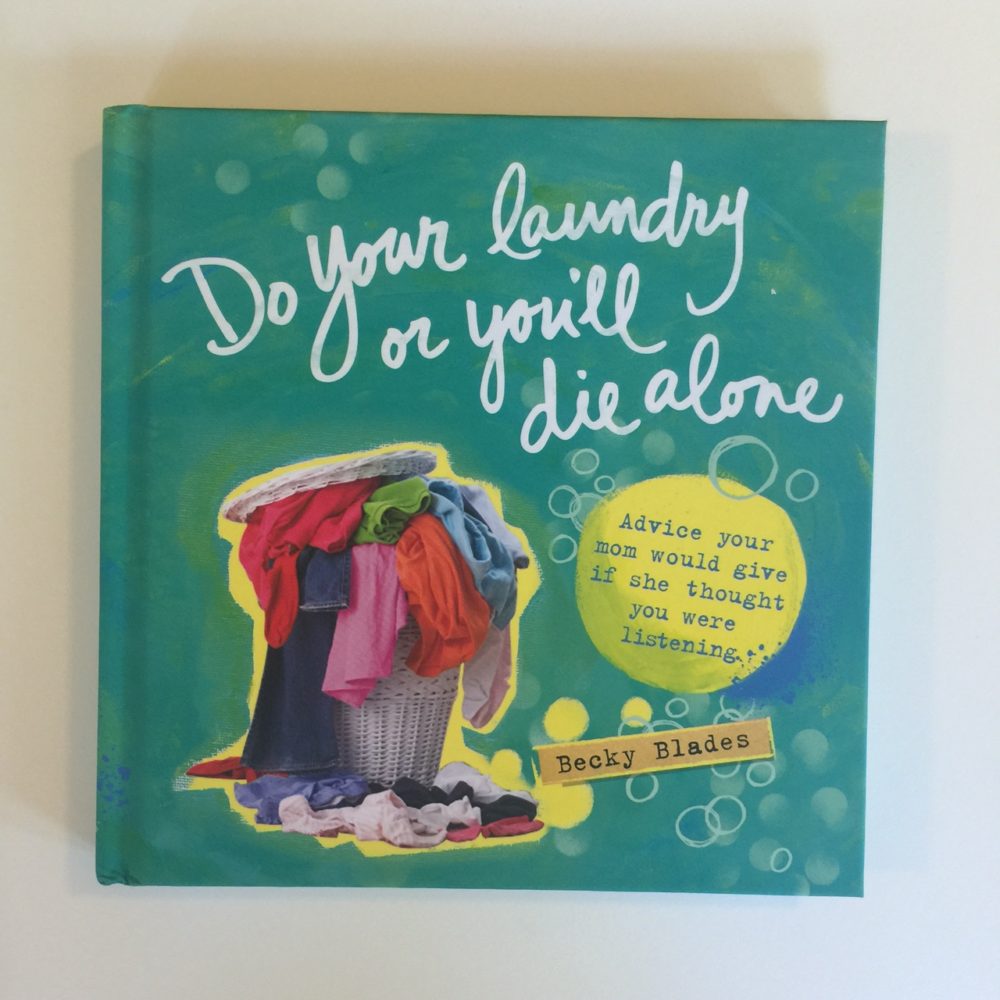 It's full of small nuggets of advice like PLAN A TRIP TO PARIS.
My world expanded leaps and bounds by traveling early in life. My hope for Kennedy is that she doesn't let fear or friends or anything else keep her from seeing all the world has to offer. And Paris is a must! I mean, hello, crepes.
And to help avoid the freshman 15, FIND A HEALTHY FOOD YOU LIKE. I have to admit, Kennedy has really expanded her palate since we met just over 3 years ago. She now knows how to cook a few items including scrambled eggs and homemade waffles, and she will eat most of the vegetables that I serve — even if there is a bit of grumbling at times.
The perfect gift for the new high school or college graduate, Do Your Laundry or You'll Die Alone is wise counsel for women of all ages, including:
Keep at least one stuffed animal.
Don't trust the size on the clothing tag. Always try on before you buy.
A bad attitude makes your butt look big.
Life will not grade you, but it will test you.
With warmth, wit, and a hint of motherly sass, Blades blends short essays and her celebrated mixed-media art with advice on everything from love, life, money, friendship, etiquette, fashion—and yes, laundry. So order a copy for the graduating ladies in your life.
FATHER'S DAY
Next on the gift-giving calendar is Father's Day. Instead of the same ole boring gifts for dad this Father's Day, how about make him laugh and look cool instead with a fun t-shirt?
These t-shirts are by Load Failure are perfect to show off any dad bod.
Load Failure features: 
Shorter sleeves unlike those big boxy shirts
Super soft fabric
Body conscious fit
Affordably priced at $19.99
Women's and children's T-shirts coming soon
Founder Parth Sharma has a background in fashion and he also loves to see smiling dads all around the world. He knew it was time to turn funny shirts into fashion statements that anyone would be able to wear with pride. It's one thing to be the life of the party, it's another thing to look good while doing it. Parth takes pride in his brand that captures both humor and fashion.
Additional styles available at www.loadfailure.com.
You'll see Anthony sporting his Mr. Awesome t-shirt very soon.