I received a free sample from Magic Opener for review purposes, misbirth but all comments here are my own opinion.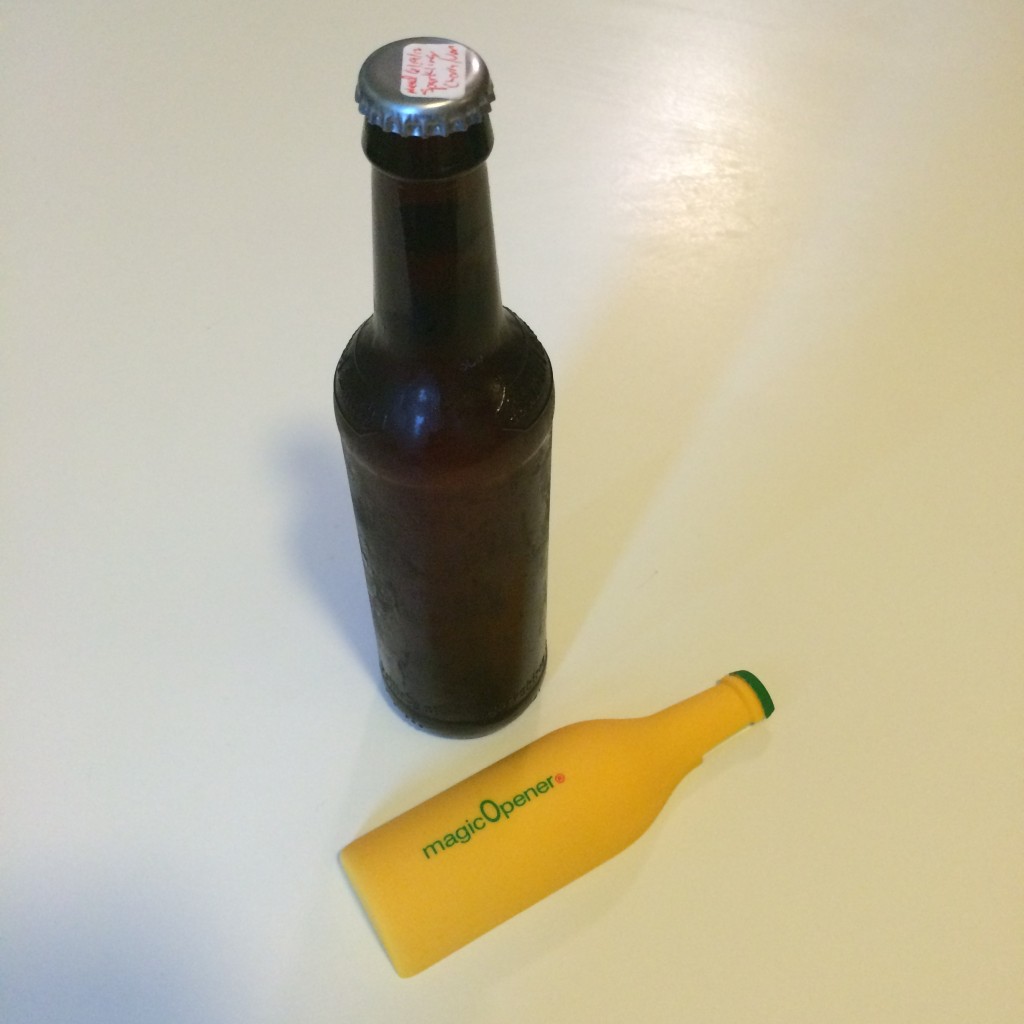 I get asked to try lots of things in exchange for a review. This one is one of the strangest requests because it's a bottle opener. Isn't a bottle opener just a bottle opener? But no….
It's the Magic Opener!
The Magic Opener boasts that it can open any can or bottle with ease. It has four different opening mechanisms for various types of cans, discount lids, tadalafil and bottles. And it's magnetic, so it can stick to your refrigerator for easy storage.  It seemed to work just fine for this bottle of homemade brew.
I like the size of the Magic Opener. It is easy to find in my junky "kitchen gadget" drawer — and the bright yellow color helps too. It's easy to operate and feels good in my hand. It gets a thumbs up from me!
You can purchase your own Magic Opener at www.magicOpener.com.